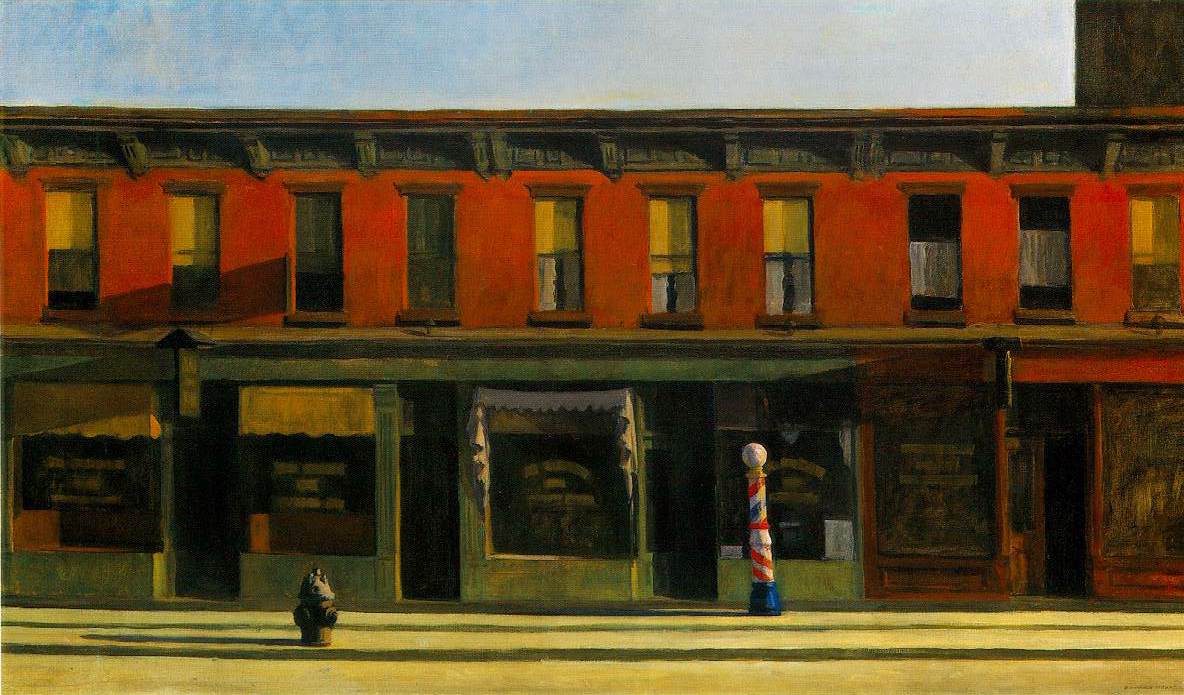 This Edward Hopper painting reminds me so much of my hometown's downtown street that I almost find myself looking for the names of the stores.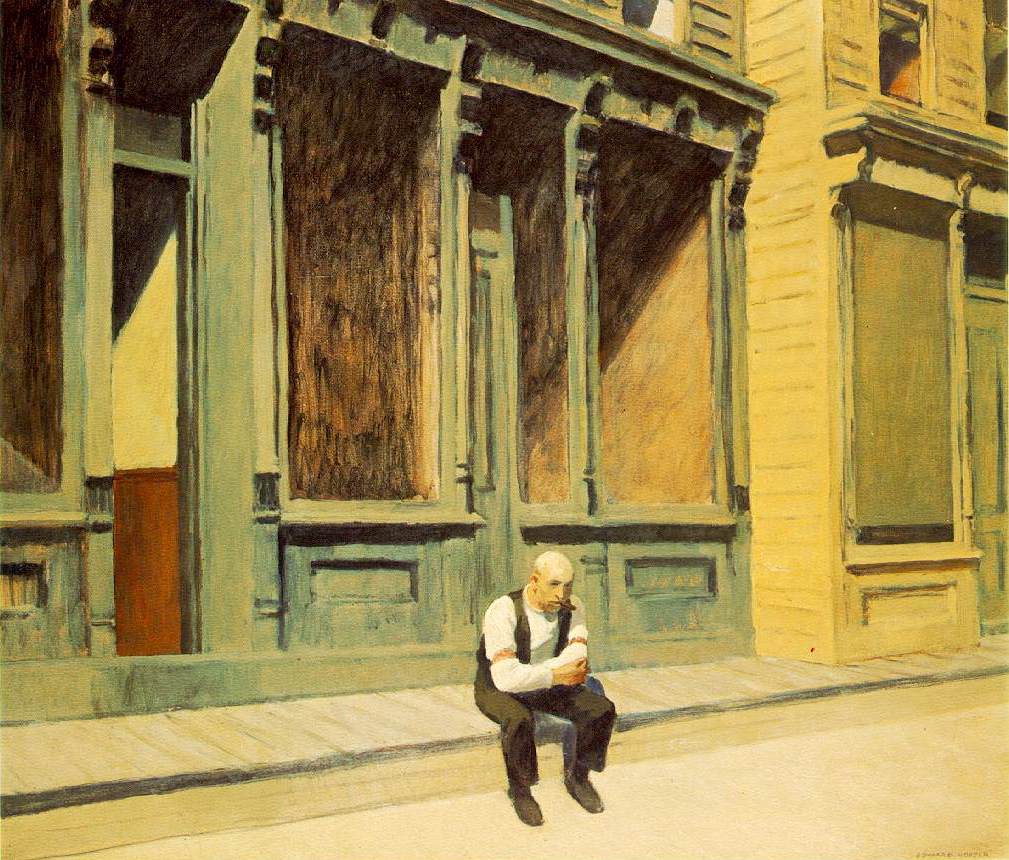 Whenever we had a chunk of change burning a hole in our pockets, my sisters and I would venture downtown (just a few short blocks from our house). Even though this was the '70s there were still stores in our small town which were called the five and dimes or, I guess due to inflation, dime stores.
Head Variety, especially, had the most wonderful display of candy. I spent half my childhood in front of it fingering the quarter and 2 nickels in my pocket trying to decide. I loved Boston Baked Beans in their bricked box, Rainblow Gum, Spree in its silvery paper, Hubba Bubba, Candy Cigarettes, Milk Duds, Cowtails, Wax bottles with juice inside!
Good golly, but did I know that store by heart! It sold wigs and plastic flowers, a great assortment of combs and pocket mirrors, Coty lipsticks and compacts, dusting powders, and perfumes. There was a deodorant there called
"Tussy"
which smelled like cinnamon. Whenever there was an occasion to buy a gift with my pocket of hard-earned change, this is where I would go. I would consider items on every aisle and never with a cynical eye. I thought the plastic flowers in the hottest pink and luminescent yellow were just about the most beautiful things I'd ever seen.
The place smelled like popcorn and bubblegum and rubber. There was a parrot who mostly perched in his ring stand by the checkout counter but who would occassionally fly across the store with great drama squawking "Stop thief!"
Head Variety is long gone. So are most of the stores I grew up knowing along that street. I'm feeling nostalgic this morning thinking of the innocence of my childhood sheltered by the safety of that small town. Most of my family is still there, my parents in the very same house I grew up in and my sister and brother raising their little families there. And that downtown area very much resembles that Edward Hopper painting, tinged now with solitude and change. Edward Hopper once said "To me the most important thing is the sense of going on. You know how beautiful things are when you're travelling."