Can you keep a secret? I can't. I don't think my friend reads my blog (she's so dang busy) so I think it will be safe for me to show you what I bought her today.
Can you get over how cute it is? Oh I can't wait to give it to her. She's such a good friend...the best I ever had. I know she'll love this little creature just as much as she can. I think she'll probably carry it with her from room to room. That's what I'd do if I had one. Wouldn't it be nice if the Valentine fairy read my blog and hooked me up with one?
This is what I showed Rich that I would like for Valentine's day...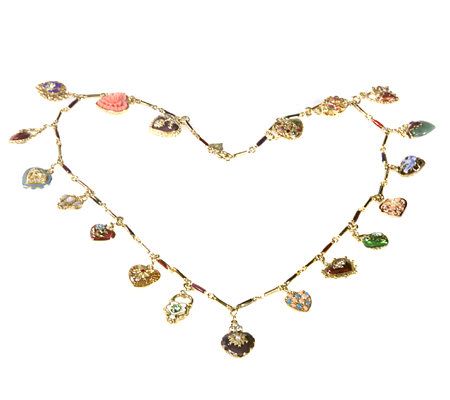 but I think it's a no-go. Too bad. It's a necklace with heart charms. You get 7 charms to start with and then every 8 weeks you get two more. Oh that would make me so happy. Truly.